Could It Be Depression?
---

Has your world felt dull and draining? Do even mundane activities take all your energy?

Bellow are common symptoms of Depression:
Feelings of sadness, tearfulness, emptiness or hopelessness
Angry outbursts, irritability or frustration, even over small matters
Loss of interest or pleasure in most or all normal activities, such as sex, hobbies or sports
Sleep disturbances, including insomnia or sleeping too much
Tiredness and lack of energy, so even small tasks take extra effort
Reduced appetite and weight loss or increased cravings for food and weight gain
Anxiety, agitation or restlessness
Slowed thinking, speaking or body movements
Feelings of worthlessness or guilt, fixating on past failures or self-blame
Trouble thinking, concentrating, making decisions and remembering things
Frequent or recurrent thoughts of death, suicidal thoughts, suicide attempts or suicide
Unexplained physical problems, such as back pain or headaches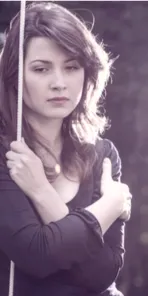 Treatment Matters, Depression Counseling Helps You:
Find your way out of depression
Alleviate physical and emotional symptoms

Increase positive thinking and belief systems

Understand and express your emotional needs

Pinpoint life problems that contribute to depression

Improve relationships with others

Regain a sense of control and pleasure in life


You Can Recover Your Self-Worth
I can help you do away with feelings of shame or purposelessness and instead help you discover self-worth, self-compassion, and self-confidence. In our sessions, I will help you identify the core beliefs about yourself. Often those beliefs we have about ourselves and our lives has a significant impact on how we feel. EMDR therapy is also an option to help address old core beliefs in a different way.